Exciting News Glendora Soccer APPROVED for playing again...


Glendora Soccer (Adult Coed & Women's) is scheduled to start in September 2021
Fall Season will include the remaining games from Winter 2020.


Registration will open on August 16, 2021


CONGRATS TO CLUB de CUERVO FALL Champs 2019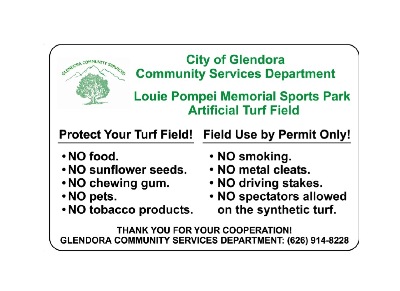 Park Rules & Regulations are as follows: Park closes at dusk, alcoholic beverages are prohibited, skateboarding, roller skates, rollerblades or similar activity is prohibited, motor driven vehicles are prohibited, dogs and other animals are prohibited, golfing is prohibited, dumping of trash or liquids is prohibited, graffiti is prohibited, loitering after hours is prohibited. GMC ORD. 8.08.07, 9.20.010, 9.20.040, 9.20.060, 10.17
www.glendorasports.net

ALL PLAYERS MUST BE REGISTERED BEFORE THEY PLAY.


Thanks for Playing!!!



Soccer Friends
This is a RECREATIONAL LEAGUE we are here to have FUN. Our Focus is on a Fun, Safe, Recreational Atmosphere. Good Sportsmanship and setting an good example for our Youth is a Priority. There are children at the games, maybe yours (never the less, they are someone's), watching you play, so please be mindful of your behavior and language.

Eveyone in this league Must work the next day, Please keep that in mind for your safety as well as others.


Thank You Glendora Soccer